HUMAN OUTSOURCE

PSYCHOLOGY PRACTICE 
Human Outsource has expanded to encompass a psychology practice incorporating clinical and organisational psychology services.  With highly qualified and registered psychologists (including clinical psychologists), Human Outsources offers the following:
Assessment & treatment for children, adolescents, adults and couples experiencing a range of clinical issues including stress, anxiety, mood, substance, sleep, grief & personality disorders –  e.g. depression, bipolar affective disorder, complex trauma, PTSD, addictions, OCD, borderline personality, insomnia, complicated grief, work-related stress, relationship discord & chronic pain.
Leadership training & mentoring/coaching for both individuals and management teams.
Employee Assistance Program (Counselling services).
Organisational development.
Psychometric testing.
Referrals via the Medicare Better Access Scheme, Workcover, National Injury Insurance Scheme Queensland (NIISQ) and Department of Veterans Affairs (DVA) among others are welcomed, & patients may also access services via their private health insurance.
For patients utilising Medicare rebates, please ensure you see your GP to gain a Mental Health Care Plan prior to attending your first psychology appointment.
For DVA patients, please ensure you see your GP for a D904/DVA Request/Referral prior to attending your first psychology appointment.
If you are in receipt of a government pension (e.g., Disability Support Pension, New Start Allowance, Seniors Pension), we bulk bill (i.e., no gap-fee) as long as you have a Mental Health Care Plan prior to attending your first psychology appointment.
Dr Rosemary Patton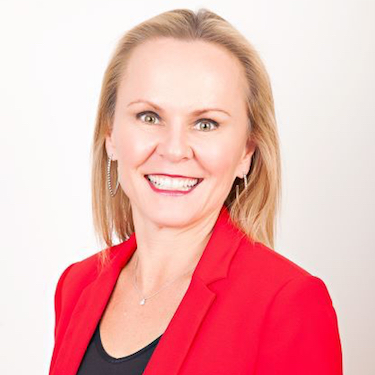 Dr Rosemary Patton (DPsychClin, MAPS, FCCLP) is a Clinical Psychologist, Fellow of the Australian Psychological Society (APS), Full Member of the Clinical College of the APS & the Eye Movement Desensitisation & Reprocessing Association of Australia (EMDRAA). I have close to 20 years of experience working in a range of organisations at all levels of management with diverse populations, including the Australian Defence Force (ADF), human resources, private practice & hospital settings & not-for profit organisations.
I thrive on providing best-practice, evidence-based clinical, health & organisational interventions to maximise the wellbeing & life satisfaction of individuals & couples & in turn, the productivity of individuals, teams & organisations.
A high quality of rapport with clients & the ability to achieve time-effective & cost-efficient outcomes would be among my strengths.
I have vast experience in both clinical & organisational settings in the assessment & treatment of a range of presenting issues including: mood, stress & anxiety disorders, substance misuse, anger management, relationship discord, work stress & communication problems, chronic pain & grief issues & personality & sleep disorders. I also have a depth of experience with psychometric testing & interpretation, recruitment & selection interviews, organisational wellbeing assessment, manager assist & critical incident management.
I utilise a range of therapeutic approaches in my interventions with clients & organisations dependent on assessment outcomes & cognisant of time frame & budget requirements. These include eye movement desensitisation & reprocessing (EMDR) therapy, cognitive-behavioural therapy (CBT), acceptance and commitment therapy (ACT), mindfulness, motivational interviewing, & schema-focused therapy.
I am also a wife & mother of three children, indulge in bikram yoga & enjoy catching up with family & friends when able.