We are experts in HR & Psychology
Human Outsource is a human resources (HR) consulting company focusing on the people, profit and productivity within your business. Our aim is to ensure your HR runs smoothly, so you can focus on driving other aspects of your company.
As an established human resources company in Brisbane, Human grew from a desire for small to medium sized businesses to have the peace of mind and security of larger companies.
This peace of mind comes from successful HR management and implementation; big businesses grow from employees who are happy, focused and well looked after. Just as importantly, they also know that their HR structures, policies and procedures will stand up when challenged.
We also have a high quality psychology services team offering an affordable Employee Assistance (EAP) service, a clinical psychology practice with access to highly experienced registered psychologists and clinical psychologists and an organisational capability service for individual and team psychometric/diagnostic testing, executive coaching and organisational training.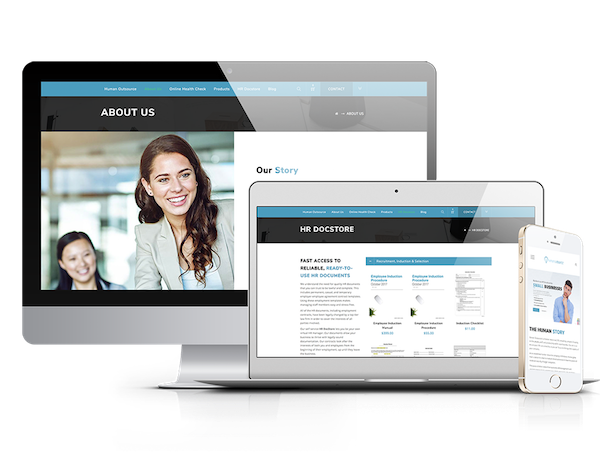 So why should you contact us?
For the first time, smaller businesses in Australia have access to the same levels of HR support as bigger organisations. Unlike other HR consulting firms in Brisbane, Human has created a series of outsourced HR and Psychology products and services designed to help small to medium sized companies succeed regardless of where they are in Australia.
So whether you are a small company looking to grow or a larger company looking to be more efficient, we have a HR outsourcing solution to ensure your business runs with more support and most importantly, less risk.
If it's in your business and it's human, we can handle it!
Discover the benefits of quality outsourced HR consultants, products and services, based in Brisbane. Your business will thrive more than ever with the experienced HR and Psychology professionals at Human. Get in touch with your new HR consultant today.