Our team of specialised Human Resource Consultants are here for you
Human Outsource is a human resources (HR) consulting company focusing on the delivery of simple, high quality human resources for companies and their Employee Relations solutions. Our aim is to ensure your HR and Employee Relations runs smoothly, so you can avoid industrial disputes and unnecessary Fair Work Commission Claims and focus on driving other aspects of your company. So if you want to get your workplace relations right, have a chat to a Human Outsource HR consultant about services that provide the perfect human resource solutions for your business.
As one of the most established HR Consulting Firms in Australia, Human Outsource has grown from a desire to support small to medium sized businesses to have the same peace of mind and security as larger companies that have immediate access to HR services.
If you are a small company looking for HR services in Brisbane, Sydney or Melbourne and are considering expanding to a larger company, we have the solution. Our HR services could be exactly what you have been looking for to be more efficient and excel your company to the next level.
We are confident that a specialist Human Resources Consultant from our expert team will be able to offer you a solution to accelerate your business with more support and most importantly, less risk.
Take a look at our affordable range of high quality products and services on our HR Products page.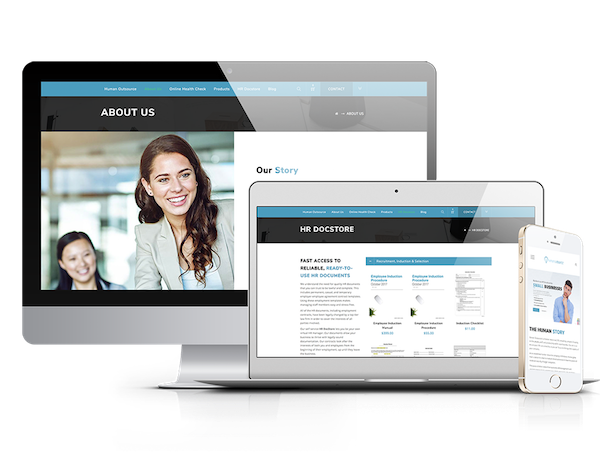 We are all about value for money!
Starting as a small business ourselves offering HR services in Brisbane, we understand more than ever the value of having access to a human resource consultant in order to grow to a larger scale.
For almost 10 years, Human Outsource has been refining its products and services to offer our clients the best value-for-money in HR outsourcing in Australia. We understand that having dedicated, full time employees working in HR in companies these days is not always necessary when a consultant can be more proficient, experienced and cost-effective. We know that you will not need HR support all of the time so our service offering has been designed to provide value both during those quiet times and in those moments that you need us most. Whether it's keeping your HR policies up to date, getting Human resources consulting advice when you need it or having our team actively involved to resolve an employee relations matter, you will only ever pay for what you need.
Our range of HR products and services gives you choice when it comes to the level of HR support you desire and unlike some of our competitors, we don't lock you in for long periods and we also allow you to move between our products and services as you require.
To learn more click on our HR Products page.
Expert 1:1 employment advice with your own human resources consultant!
Over the past few years more and more businesses are being exposed to legal claims.  Whether through the Fair Work Commission or other tribunals, employees are now more aware of their rights and are comfortable to take action if they feel that they are not being treated fairly or appropriately.  By getting simple, pragmatic advice on the appropriate management of employees, businesses can significantly mitigate their risk and exposure to such claims.
Be proactive in the management of your employees and don't wait until a Fair Work Commission application hits your desk before picking up the phone to get assistance.
Take our simple online HR Health Quiz to see how you fair when it comes to having the basic HR systems and processes in place.